Gus asked how I build it. Here is a small description about that:

Gus:
> Were all the parts for your Luke X-Wing from that GI-Joe outfit?  Where did
> you get the helmet?  Any ideas for a helmet that will fit?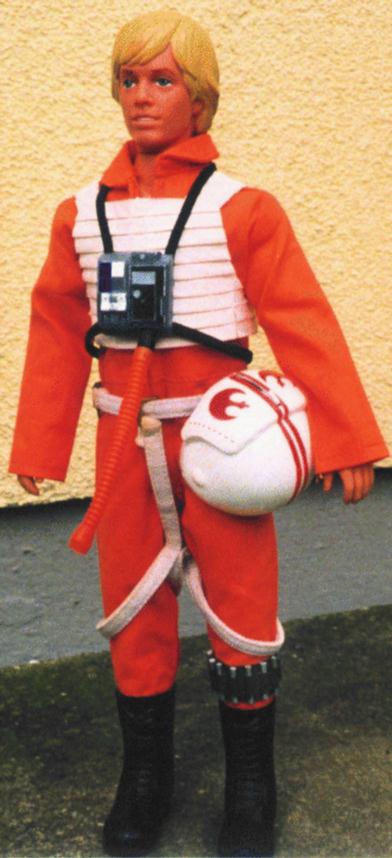 The orange overall is from GI Joe, also the boots and the helmet. I painted that and made stickers for the Rebell logos. I made the chestplate of Fimo and painted it. The orange flexible tube is from the GI Joe. The black holders for the chestplate are parts of shoelace :). The white lines at the legs were part of the seat-strap of the parachute. They were blue, so I bleached them. I cut them and used also some of the original clasps. The white vest is made of paper! This was originally used in a cookie package! I used this material (painted NATO-green) also for the holder of the silver cartriges at the leg. The cartriges are painted parts of wooden shashlik-staffs :).
That's it. Have fun to build you own Luke X-Wing pilot doll :)
Wolfgang