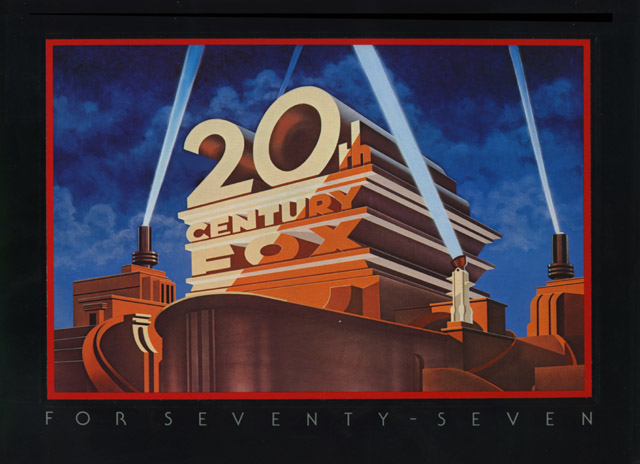 Press Kit for 1977 20th Century Fox Releases: Here you see a neat artifact relating to the promotional campaign that contributed to making Star Wars a hit upon its release in 1977. It's a press kit outlining Fox's releases for that year. It was issued by the studio to people in the film business, including theater exhibitors.
When opened, the kit features many attractive Fox-related graphics.
A full page is dedicated to Star Wars, which, at the time, was considered a somewhat risky investment in the sci-fi genre.
Here's a close-up of the page. It summarizes the plot of the film, casting it in a romantic light and playing up its foundation in fantasy. It also lists the various main actors. And check out the use of the early logo, with the pointy-bottomed W.
Lastly, here is a close-up of the introduction text of the press kit. It's concluded with a fascimile of the signature of Alan Ladd Jr., the executive who greenlighted Star Wars.

Description: Ron Salvatore
Photo: Mike O'Reilly
From the collection of Mike O'Reilly